Introduction:
Winter brings picturesque snow blankets to many regions, transforming them into winter wonderlands. Even though snow is a beautiful sight, it can quickly become a burden for homeowners. Snow accumulation can create numerous challenges, including blocked driveways and walkways and potential safety hazards. Fortunately, residential snow removal companies can help. This article aims to explore the various benefits of hiring a residential snow removal company during the winter season.
Reliability and Consistency:
The reliability and consistency that a professional snow removal company offers are two of the primary benefits of hiring them. Snowstorms can strike anytime, often when you least expect them. These companies employ a team of experienced professionals who are prepared to respond promptly to your snow removal requirements. You will not have to worry about waking up early to clear the snow before work or waiting impatiently for the snow plow to arrive.
Safety First:
During the winter months, safety is a paramount concern. As snow and ice accumulate, both pedestrians and drivers may experience treacherous conditions. Hiring a snow removal company ensures that your family, guests, and neighbors remain safe on your property. Snow and ice-clearing professionals are equipped with the necessary tools and techniques to minimize injuries and accidents.
Expertise and Efficiency:
A residential snow removal company has the expertise necessary to remove snow efficiently. The snow removal specialists understand the nuances of snow removal, including different types of snow and ice, varying temperatures, and the most effective techniques. Their experience enables them to clear your property efficiently and effectively, thereby ensuring its safety and accessibility.
Avoid Damage to Property:
When you remove snow and ice on your own, you risk damaging your property. Snow must be shoveled correctly, and harsh chemicals should not be used. A professional snow removal company uses specialized equipment and methods to minimize the risk of damage to your property.
Save Time and Effort:
A snow removal company can free up your time and relieve you of the strenuous labor involved in shoveling or plowing. Snow removal is a physically demanding task and can take considerable time. In this additional time, you may spend time relaxing, spending time with family, or completing other essential winter chores.
Prevent Legal Liabilities:
Property owners are legally responsible for maintaining safe premises during the winter months in some regions. Failure to do so could result in legal liability if a slip and fall occurs on your property. Professional snow removal services help you avoid such legal complications and ensure that your property complies with local regulations.
Access to Specialized Equipment:
Residential snow removal companies use specialized equipment to remove snow efficiently. By hiring professionals, you gain access to these resources, which are expensive to purchase and maintain independently. These resources include snowplows, snow blowers, and de-icing materials.
Consistency in Service:
Snow removal companies usually offer subscription-based services to ensure your property is consistently cleared of snow. Especially if you travel frequently or have a busy schedule, maintaining regularity is essential for safety and accessibility.
Cost-Effective:
While hiring a snow removal company comes with a cost, it is often more cost-effective. Professional snow removal is a wise financial decision when you consider the costs associated with purchasing and maintaining snow removal equipment, property damage, and legal liabilities.
Peace of Mind:
Hire a residential snow removal company for peace of mind. You can enjoy the winter without worrying about the burden of snow removal, knowing that your property will be taken care of regardless of weather conditions.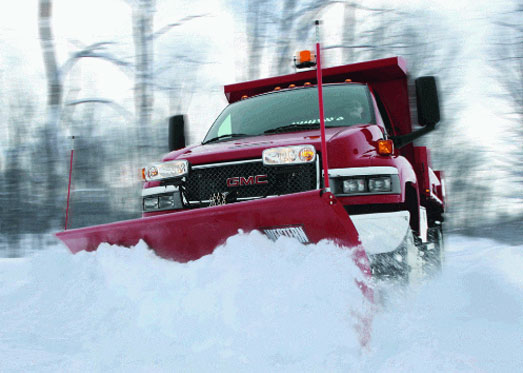 Do you care for the safety of your customers, employees or clients? Do you want to avoid slips during winters? Let Limitless Snow Removal take complete responsibility of snow removal in your city….
Looking for ice control & removal in Vancouver for your residential or commercial properties? Well, ice might cause serious problems for property owners….